Installation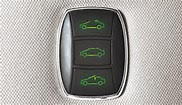 IMPORTANT UPDATE 2021
Webasto have ceased production of their aftermarket range of sunroofs. We are no longer able to supply and install.
ALL STOCK SOLD OUT!
We are still offering our sunroof servicing and repair services on the range of Webasto sunroofs below and OEM sunroofs.
Our Range
Hollandia 100 - Big Effect. A generous feeling of well-lit space and pleasant enjoyment of fresh air. The Hollandia 100 combines a modern design with technical flair, opening up open-air comfort to you at a low price.
Protective Venus ® glass panel protects against heat and ultraviolet light
Hollandia H300 - spoiler roof. Its attractive looks and versatility have made the Hollandia H300 spoiler roof one of Webasto's most popular sliding roofs. It is suitable for cars with arched roofs since the glass roof simply slides over the car roof. The spoiler helps minimize draughts. The sunroof allows an even more flexible use for a perfect integration into the vehicle interior's design.
Protective Venus ® glass panel protects against heat and ultraviolet light
Wind deflector for perfect aerodynamics
Hollandia 400 - The Hollandia 400 gives you a real convertible feeling. The sporty folding roof is a real eyecatcher and can be opened at random: from a narrow slit to a fully open roof. The Hollandia 400 is individually adapted to the interior trim and is an optical highlight to the vehicle.
Top cover made of durable weather / UV resistant
Wind deflector for perfect aerodynamics
Illuminated switch display for easy operation
Hollandia 700 - The elegant Hollandia 700 is ideally integrated into the roof liner so that you can't distinguish it from a factory-fitted roof. When closed, the tilt and slide roof harmonises perfectly with the car. When open, it disappears discreetly into the roof lining. The sunblind matches the inside of the car perfectly with its elegant design looks.
Protective Venus ® glass against UV radiation and solar heat
Wind deflector for perfect aerodynamics
Auto-Close system (with Soft Touch operation): The Auto-Close system automatically closes your roof when you park your car.
Auto-Retract system (with Soft Touch operation): The Auto-Retract system prevents your roof from closing if the opening is not completely free.
Two programmable aperture settings (with Soft Touch operation)